About Us
About Ifaa Film Association
---
IFAA is unique name in film and entertainment industry. The association is not interested in the largest profile, but in the best profile. The association profile is purely its members profile and every member is directly or indirectly connected to ifaa activities. IFAA is leading voice for Indian culture. IFAA is a tireless advocate for Indian culture and the development of India's audio visual industries. Our union and members lobby for regulation and government policies that protect our culture and encourage audio visual production in all genres, expanding work opportunities for Indian performers. Underlying our efforts is a strong belief that the policies and programs we advocate are in the broader public interest.
The IFAA Association is founded by Pawan Pandit dated on 27th April 2009 at New Delhi, India
Our Vision
---
Our Vision is to-save and promote indian culture,to check all kinds of piracies including audio video titles,songs and music,lyrics,story and casting couch in Bollywood.To receive membership benefits and discounts. IFAA members receive a monthly newsletter on what's new arising in the film community, movie premieres, red carpet events, casting calls, film screenings, workshops, film festivals, social events, and network parties.
Our Aim
---

Today films are undoubtedly great means of entertainment and Promoter of social and political awareness among Indian society.This association would bound to be different from the existing institutions is mainly by its in unique approach to its aim and objective which are:-
(1) The association will be situated in delhi.the specific reason for this purpose is because all the major existing body are located in Mumbai. Due to which artists how are far away do not have any access to these institution, hence can not show their talents, both young and old remain unrecognized.
(2) This association would promote new film artists from small towns, villages and since Delhi is surrounded by many small villages, towns and neighboring states.
(3) Our association shall not be thorough professional in its approach and the chief motto of this in would not be profit making rather it would promote Indian cultural, moral value and ethics by producing films, documentary, writing, acting etc.
(4) Those artists who would excel with distinction in their performances would not go unrewarded. Unlike other associations who involve either writer or producer or director, therefore possibilities of disputes are very high because each of the belong to different association, we involve other artists like cameraman and other technical workers, writers etc in the same association therefore chances of disputes between producer or director with other members like artists, writers, technician etc are very low and if by chance, it happens, the members of this associations would be able to resolve their problems easily.
(5) To organise Seminars, Conferences, Discussions, Film Festivals, Film Marketing,Awards etc, in India.
(6) To set up Welfare and other public institutions for training and other purposes which may benefit the members particularly and the other in general.
---
RULES & REGULATIONS OF THE ASSOCIATION :- To provide for the registration of banners, titles and stories of pictures and films and to devise means for stopping and direct or indirect underhand competition amongst the members or between members and outsiders. For the purpose of membership of the association a AWDPT means any person engaged in the work of Acting, Writing, directing, film making & Technical like this:-camera men ,makeup men or any other creative work in film industry or holding any diploma and certificate of related work from any recognized institution.
Bollywood Dreams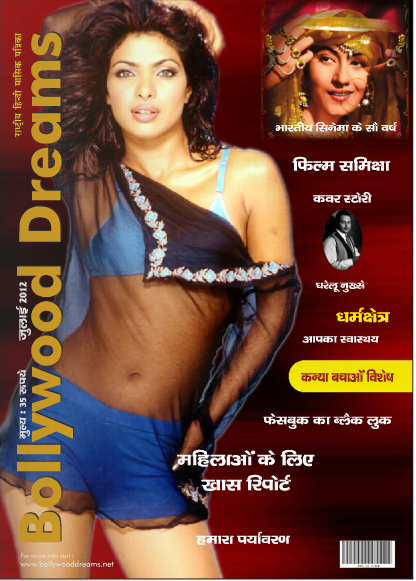 IFAA Film Directory